Manzi Wa Kibera is one of the most famous upcoming socialite as she is becoming one of the socialites being talked about in social media. During an interview with one of the television station, she confesses that she is using pills to boost her butts and keep her body in good shape.
According to her confession, Manzi Wa Kibera reveals that she started boosting her body especially butts because of self esteem issues and her as her friends used to insult her because she had small butts in her earlier life. She was not getting enough attention from from men because of her small butts as she puts it.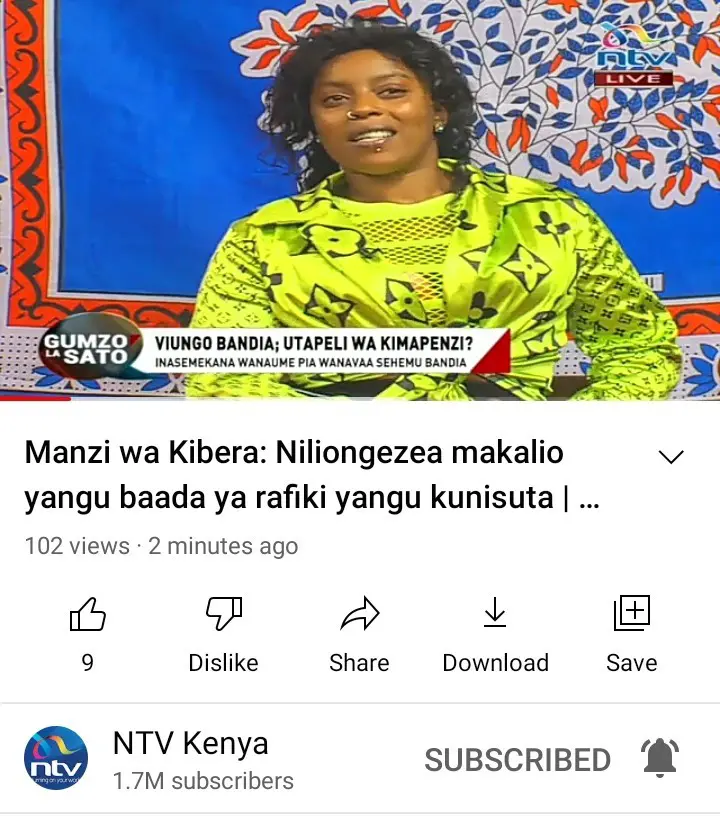 Manzi Wa Kibera says that she decided to go at dubois where she got the prescription of the pills which she collected. She usually takes the pills everyday and goes for another dose after every six months which is every half a year. Currently Manzi Wa Kibera has big butts and so many men are admiring her and she is now a big deal as she continuously give men sleepless nights.
The negative party of the pills she is taking is that if one forgets to take the pills then the butts won't balance.