Kajiado North member of parliament hon Joseph Manje was welcomed with hostile crowd during the Kajiado county tour by ODM party delegation which is mobilizing Kenyans to vote for Raila Odinga and popularize the Amizio la Umoja.
The residents turned against MP Joseph Manje after he said that the people should be left to elect their leaders freely. Hr further said that he is not supporting ODM leaders and governor for Kajiado county governor Ole Lenku.
The MP says that he is supporting gubernatorial aspirant honorable Ole Nkedienyi. This statement sent the people on fire and they heckled back to the member of parliament and humiliated him badly.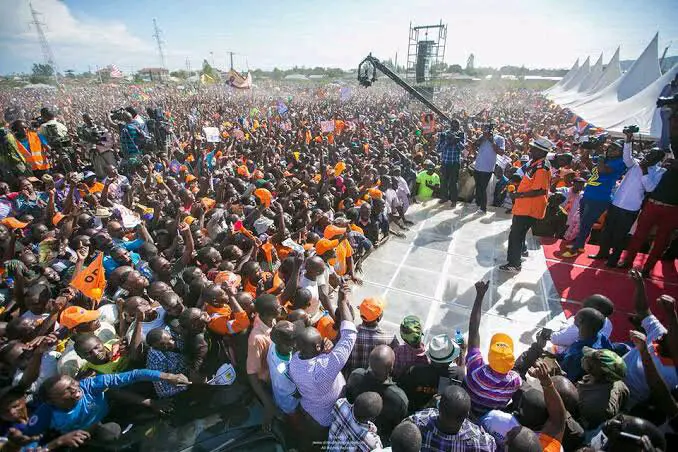 "Mimi baba nakuomba ya kwamba na wewe utupatie nafasi tuchague viongozi ambao tunataka wawe governor wa Kajiado. Mimi nimeacha kiti yangu ili niwe chini ya Ole Nkedienyi ili tuokoe county yetu", says Joseph Manje.
His sentiment didn't sit well with the angry residents who heard heckling honorable Manje. Saying that he is disrespecting Raila Odinga and Governor Ole Lenku. Joseph Manje was forced to cut short his speech. And in quick response Raila Odinga is forced to Intervene. He's heard trying to tell the residents to calm down. But his words fell on deaf ears as the residents continued heckling Joseph Manje.