One of the biggest Gengetone artist Magix Enga has left Kenyans mouths open after his claims that Illuminati brotherhood is after him. He said this while he was having an interview with Plug TV. Magix Enga reveals that he is being followed everywhere he goes by Illuminati. For example, just the other day as they were doing a podcast, a cat appeared and it was very angry and looked very mad according to him.
They were forced to chase the cat away before they ended the podcast. Earlier, he had shared how he had joined the Illuminati brotherhood after he was introduced into this cult by one of the celebrated DJ from the United States DJ Khaleed. From his revelation, he seems to be in real battle with the Illuminati cult.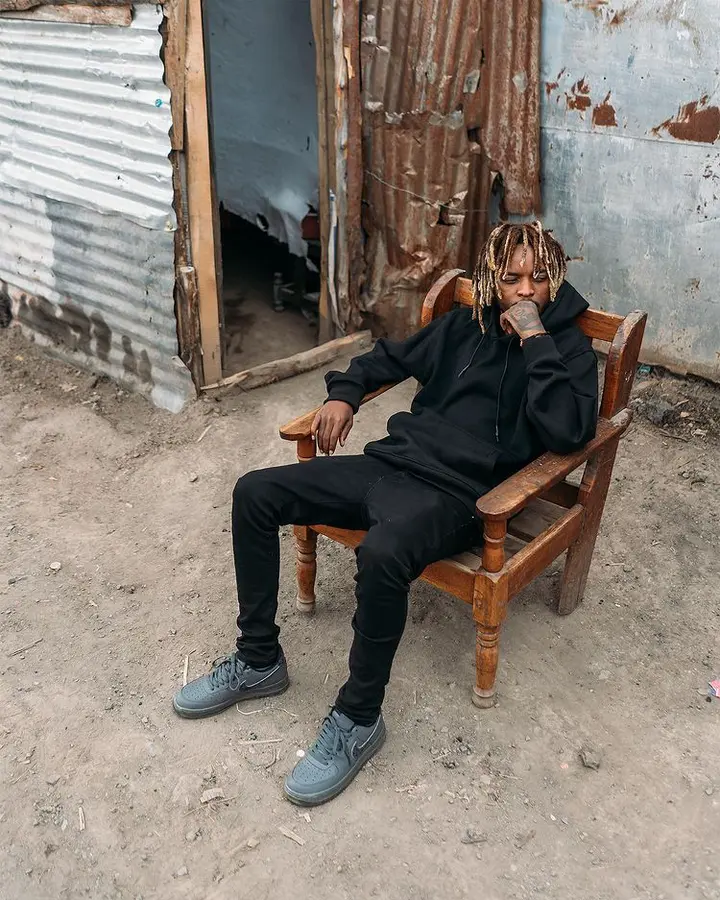 The cat that had visited them during the podcast was making scary noices from outside. It later made its entry into the room where they were conducting the podcast. He says that they had to pray for the cat to leave.
He later revealed that the cat scene was caught on camera and he will eventually share the video once he receives it.